Turning the tide on climate change
Explaining a complicated technology innovation quickly and simply on your website is no easy task.
Orbital Marine contracted Basestation to assist them in bringing their brand to life digitally, and to create a visually engaging and a user-friendly website that could explain their groundbreaking innovation, the O2, which is the most powerful and technologically advanced tidal turbine in the world.
Using dynamic, interactive content and infographics, we designed a state-of-the-art website that clearly details the development of all Orbital Marine's prototypes culminating in the O2.
Bringing the project to life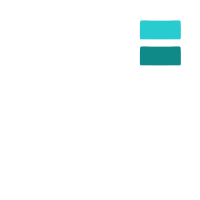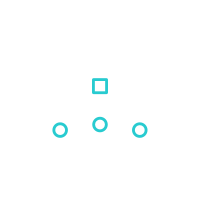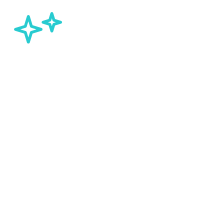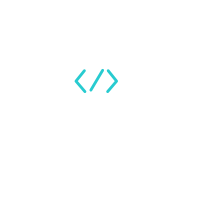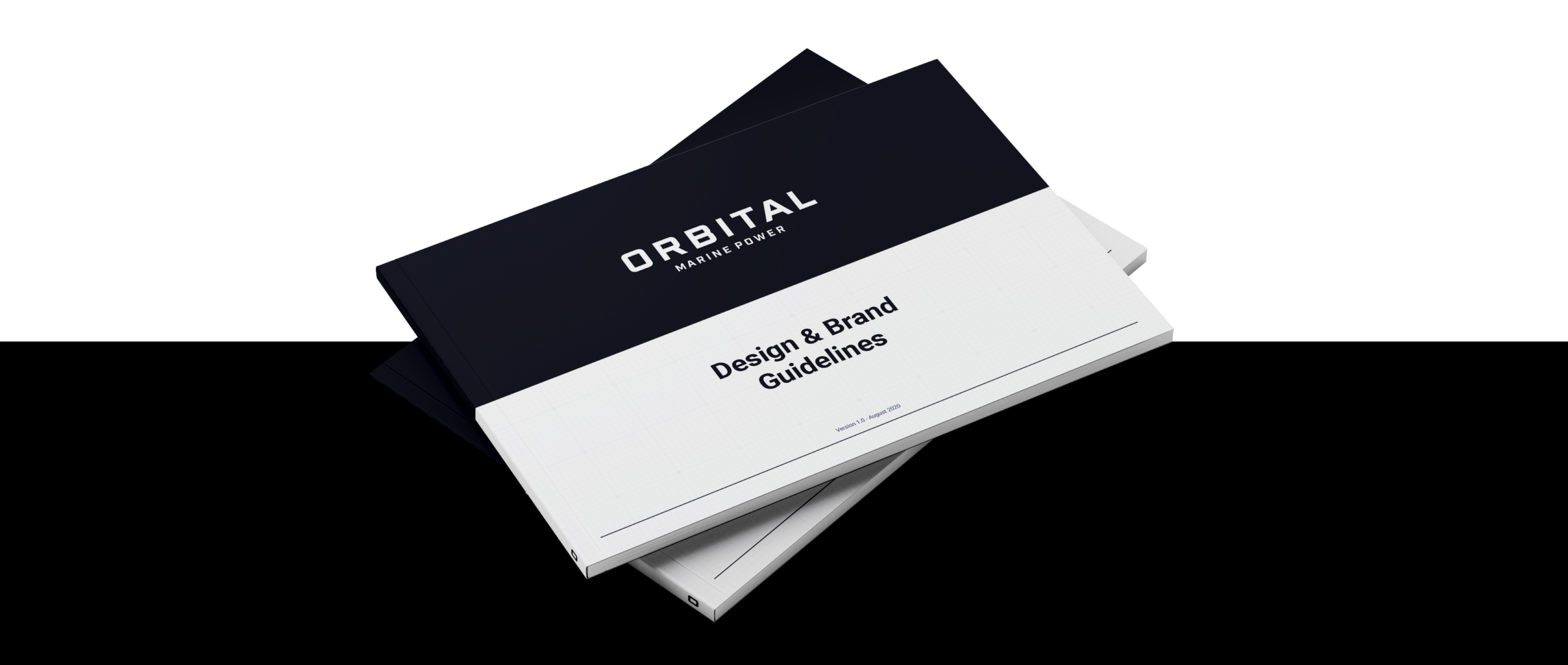 Working closely, and designing the site in a slightly more flexible manner, allowed us to continue building the site, reaching deadlines and working with the team on proposed content solutions to add later.
As a growing startup with the need to pivot and adjust, it was important for us to align ourselves with the team at Orbital, with plenty of creative and ideation sessions to ensure the final site fulfilled its purpose.
Through proactive and agile teamwork we could quickly find new ways to develop and design the site. Allowing us to produce the best solution using the time, budget and resource made available to us.
We created a completely bespoke WordPress theme that we used to build Orbital Marine's new digital brand and website. As we learned more about Orbital, we could form a picture to decide what the best approach was for their specific needs.
Orbital needed a site that quickly and concisely communicates what their solution does. The site we built for them has a powerful visual user interface that allows potential investors to instantly get a grasp of the incredible technology Orbital Marine has developed.
The pages on the Orbital Marine site are made up of carefully designed 'blocks' or components to create a consistent user experience while offering a lot of flexibility for future pages. These blocks can be added and reused across the pages.
To enhance the experience even further, we built the site using interactive full-page slideshows, featuring full-bleed images and videos.
In line with their marketing strategy, we also integrated Hubspot to provide a fast and easy way for visitors to sign up to Orbital's mailing list.
We also created an interactive 'turbine map' on top of the CGI renders where users can click on hotspots to learn about different parts of the technology.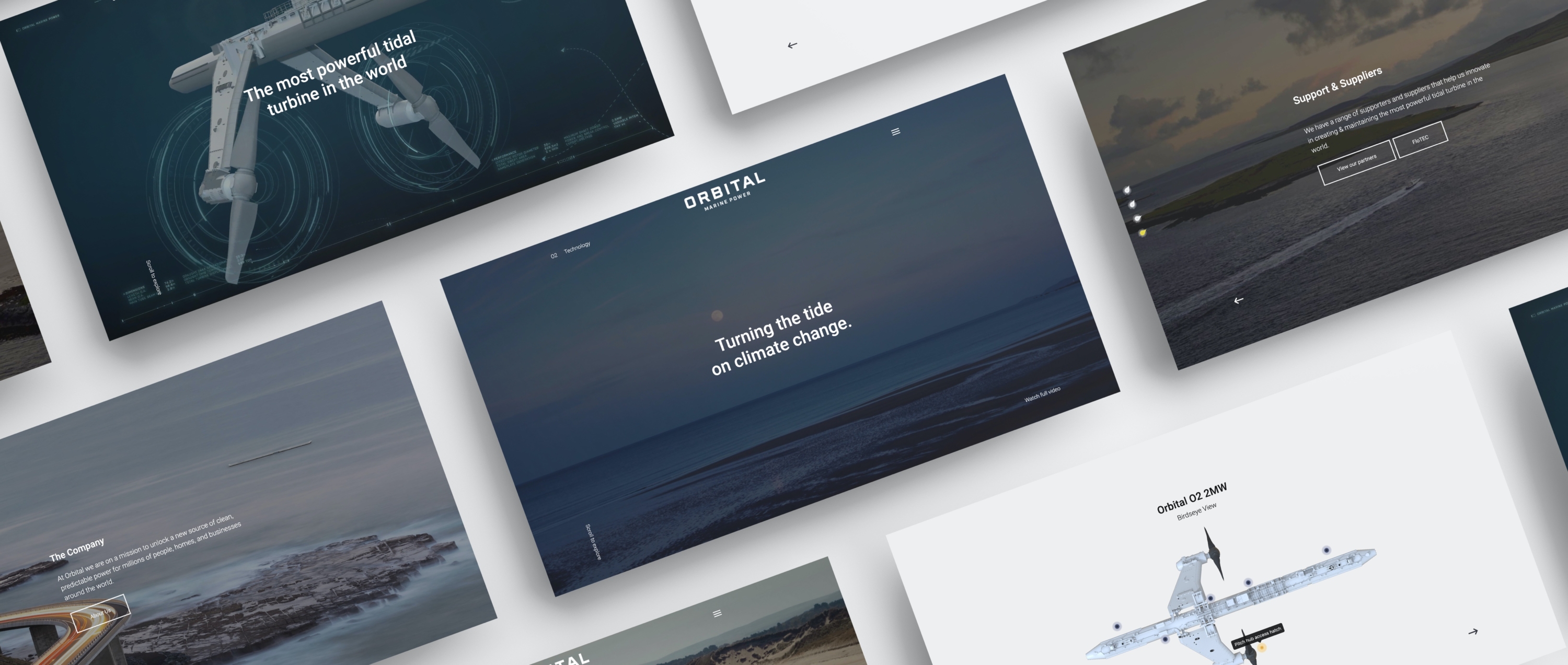 Benefits of Orbital Marine's bespoke website
Innovations like Orbital Marine's tidal turbine technology are complex and explaining how they work requires outside-the-box thinking. Designing a completely bespoke site made it possible for Orbital to quickly demonstrate their innovation to site visitors in seconds.
Orbital's website required a design shift away from the expected layout and standard brochure-type website, which often appear flat. We designed this site to create a useful and memorable experience for visitors.
Although a technology focused, and futuristic brand, Orbital are driven by values that stem far deeper. A company built on purpose, a team that is constantly evolving and growing, bringing a new way of thinking and always remaining humble along the way.
Taking Orbital to market, and assisting them through the investment phase of the project. We developed a dedicated Investor Page offering the opportunity to become a shareholder and help turn the tide on climate change.
Our team is always on hand to make sure Orbital's website operates at maximum capacity, offering ongoing support and maintenance to offer assurance long after launch.
An important aspect of designing and building a website for a company that is constantly evolving, is that it needed to be as future proof as possible. And that is exactly what we strive to do at Basestation, working with, and guiding our clients along the way.