Utilita is the UK's first and only Pay-As-You-Go Smart Energy provider with a mission to bring better service and fairer prices to people who need it most. Basestation were appointed to improve the processing of void properties due to our significant experience in the utilities sector.
A 'void property' is one without a legitimate tenant in it, which means the energy supply responsibility falls on the relevant Housing Association or local council.
Basestation built a voids portal platform to provide a web-based interface that allows Utilita's partnered Housing Associations and local councils to manage the void flow for all their client properties.
How we brought the project to life
Basestation customised Utilita's void portal, visually applying their brand and styling guidelines. The platform can be connected to the industry-standard third-party service, Junifer, but in Utilita's case, we replaced it with their own internal system and processes.
Multiple members and users
The void platform allows Utilita to set up multiple member accounts for each housing association or local council importing their property into the system. Every member account can include several user accounts, so all staff members can log in to process their voids. Secure member logins keep the data safe from prying eyes.
The system uses Utilita's API to identify addresses using postcodes. This allows the user to select from a list of options, and an additional confirmation screen compares the already imported address to ensure they match. Once confirmed, we can access the electric and gas meter type information, and populate it in the system against that property.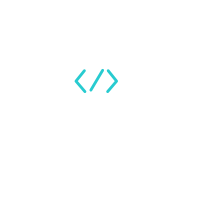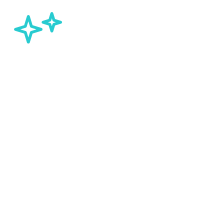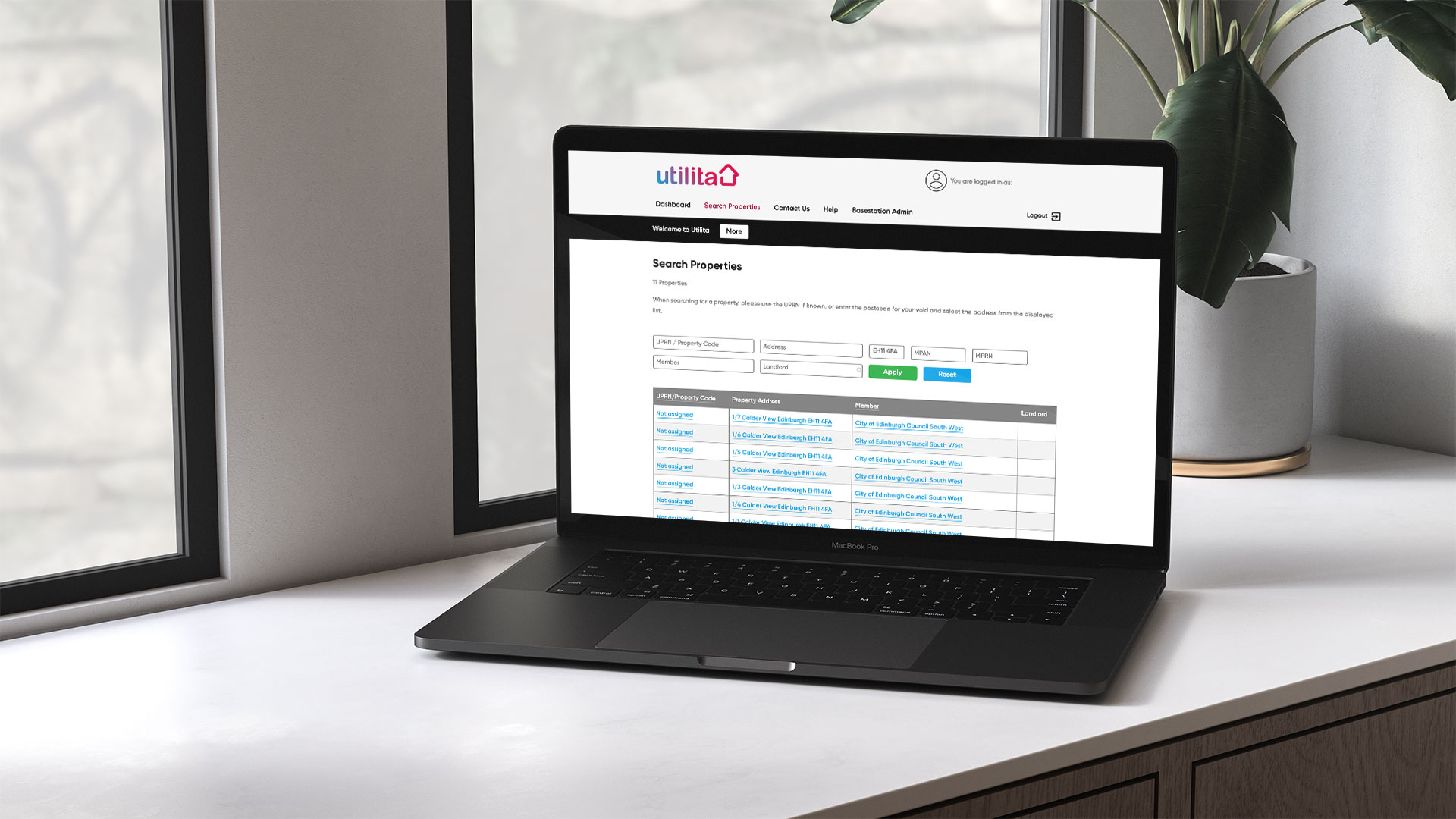 We optimised the Voids Portal to work with Utilita's existing in house systems to ensure ease of management and continuity.
Utilita's partnered Housing Associations often use different formats for inputting addresses, including numbers and abbreviations. However, all power companies use a centralised database that stores addresses in a common format. We had to create a feature that accounted for any and all variations in address input to use the industry standard address format.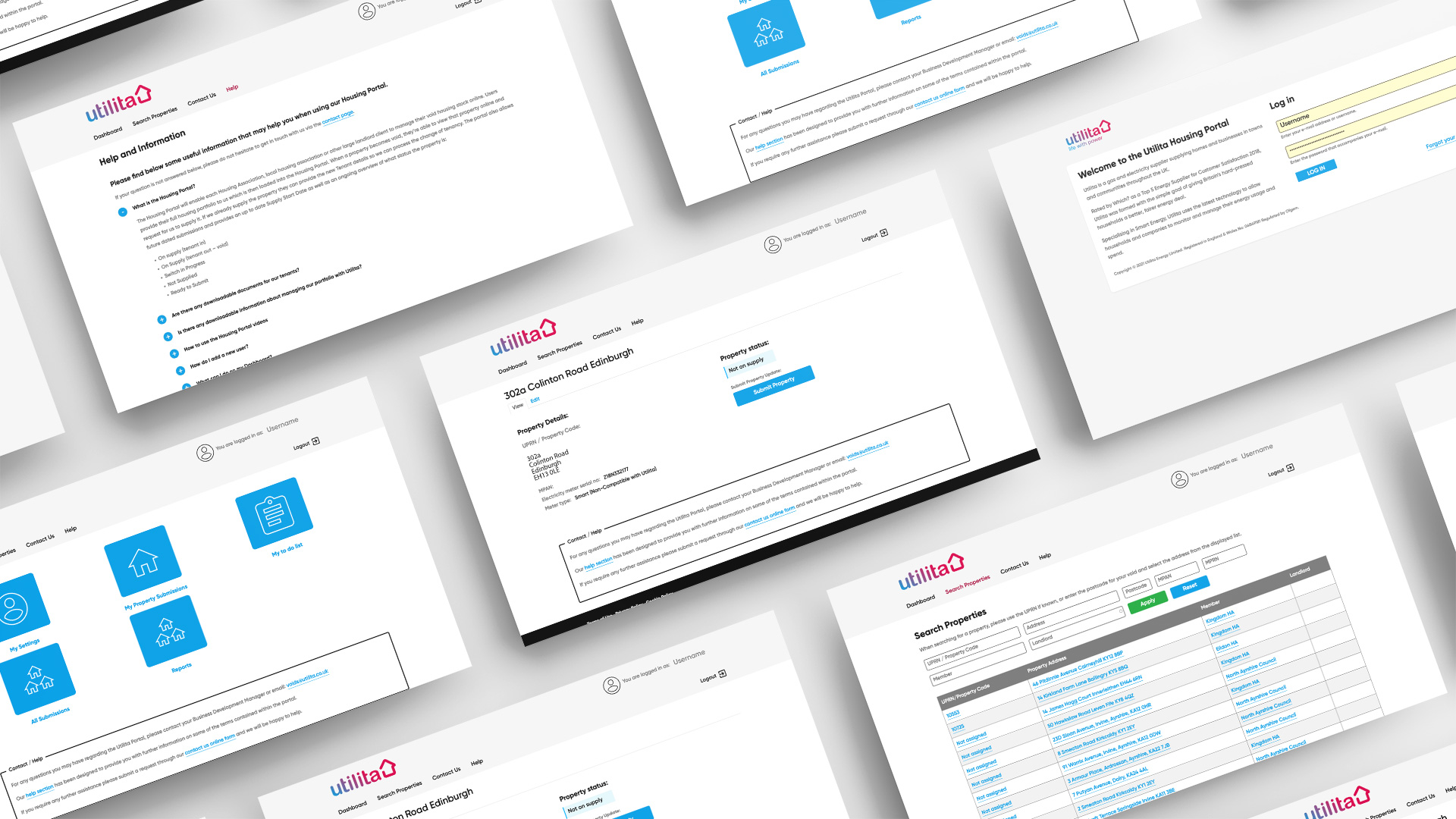 Flexible and intuitive CMS
We used Drupal for the platform's principal technologies. Its flexibility and high-level functionality allow us to update new content quickly and efficiently while offering an excellent end-user experience.
As with all our clients, Basestation offers continuous support and maintenance to ensure that Utilita's void portal operates as it should. The post-launch support includes bug fixes, imports, extra features, incremental improvements and security updates.
How the void portal benefits Utilita
Utilita's mission is to offer consumers fairer prices and better service. Our voids portal allowed them to expand their foothold in the void management and tracking market to help even more people gain control of their energy use. This platform helps Utilita solve housing stock problems and help Housing Associations and local councils move people through the system.
Like most power companies, Utilita struggled with tenants tampering with their meters to make it seem like they consume less energy. Our system has a specialised feature where Members can take pictures of a meter that's been tampered with. This feature significantly improves accuracy and helps Utilita ensure that every meter displays the correct energy usage.
The system only keeps a user's personal data for 24 hours to process the void switch in compliance with GDPR. After that 24 hours, the system exports the information, meaning we only have access to sensitive data for a short time.
Our innovative platform manages Utilita's housing stock and allows them to switch users quickly and easily.
The void portal supports end-to-end void switching supply through a series of screens that are quick to configure data. When a void property is on supply for both gas and electricity from another energy company, the portal journey allows for a full switch from that supplier to Utilita. Otherwise, the portal switches the ownership from the previous tenant to the Housing Association or local council.